The time is nearly upon us, we will be retaking the world record for the most pirates in one place next monday the 26th May as part of the Penzance 400 celebrations.
Please come if you can make it there's loads of entertainment and promises to be a great day, there is also entertainment over the weekend, music and theater see here for
details
.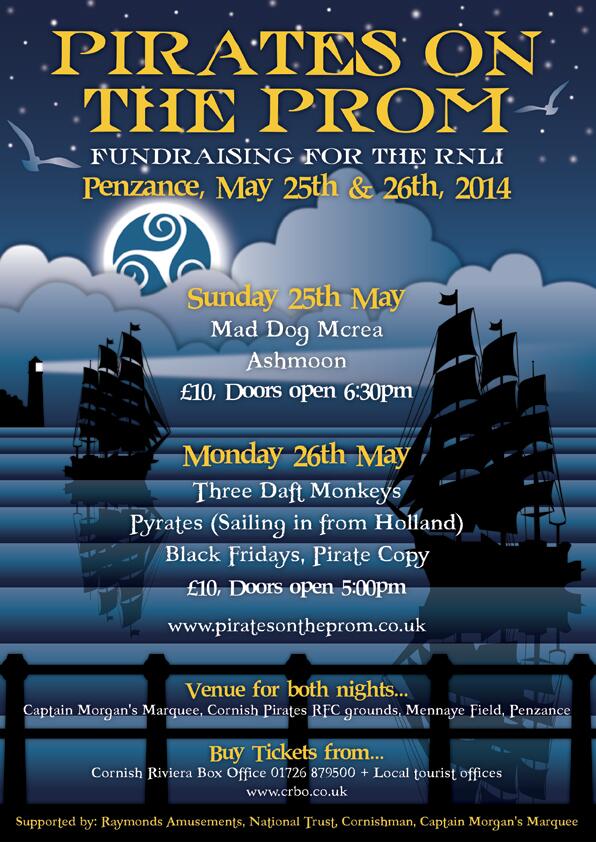 Of course the day before the record attempt, there is the annual charity rugby match between Penzance fire station and Penlee lifeboat. Which was a cracking match last year with 13 tries and the RNLI taking the
honours
40-35, so a great deal to play for this year.